The Yob Family Foundation is very proud to partner with Veterans Empowered to Protect African Wildlife "VETPAW" in order to assist the organization in a mission that can only be called a "human imperative". VETPAW represents another element of protection for the astonishing African wildlife from poachers and international criminals that greedily harvest rare, threatened, and endangered African species for their high value body parts. Often targeted African animals include elephants, rhinoceroses, and gorillas, to name just a few.
VETPAW is the brainchild of Ryan Tate, who has witnessed first hand the aftermath of this heinous animal slaughter. As a Marine veteran, Tate conceived and acted upon the plan of combining U.S. veterans with the need to protect the precious African wildlife. Through this effort, not only are these majestic creatures given further protection, but the veterans including Ryan Tate achieve a greater purpose in life. For more information about VETPAW, please follow this link:
Having spent a fair amount of time in Africa, I know how special the continent and its wildlife are. I find it unimaginable that these endangered creatures are hunted for sport, or out of greed. Protecting wildlife, as well as educating the public at large regarding nature conservation has been an important mission of the Yob Family Foundation since its inception.
About the Author – Jon Yob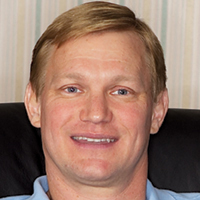 Jonathan (Jon) Yob, the founder and president of the Yob Family Foundation has traveled extensively throughout Africa, witnessing first hand the beauty and uniqueness of the continent. Mr. Yob and the YFF have partnered with numerous nature conservancy organizations including ZooTampa and the Florida Aquarium.